Traveling abroad but worried about the expense of a car hire? Wondering how to find the cheapest car hire deal? Here are some of the top tips that you can consider to ensure that you are able to avail the best and cost effective car hire deal for your trip:
Book Your Car Beforehand
Many companies will charge you at a lower rate if you plan and book your car in advance. You will also save money if you hire a car during the off peak season when fewer travelers visit the local area.
Comparison of Market Rates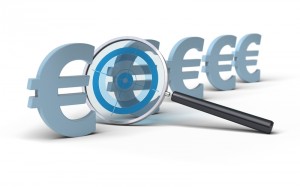 Before finalizing your contract with a car hire company, compare the rental rates between a few of the leading companies available locally and online. Aim to find the best deal at the lowest costs.
Fuel Policy
Many car rentals will provide you with a full fuel tank and charge you for it, without penalizing you for returning an empty tank. However, if you are unable to utilize the entire tank, the money you paid for the fuel will go down the drain. Thus, opt for a fuel policy that suits your usage.
Insurance Policy
Rather than availing the per day insurance policy charges that are offered by the car hire companies, it is best to get car insurance from independent providers as they can offer you the same services and insurance cover for car damages at a lower cost. You can also opt for long term insurance coverage if you are going aboard for a longer duration.
Cut Down on Child Seat Costs
Child seats are a necessity for children under the age of 3 in most countries. However, rather than opting for the costly car seats provided by the car hire companies, take your own or rent from a local provider upon arrival.
Avoid Satellite Navigation Charges
Car rental companies charge additional costs for the provision of satellite navigation services. However, to make your deal cheaper, you can install a satellite navigation application on your tablet or smartphone and save yourself this costly expense.
Choose a Cheaper Car Model
Car companies will charge you rental costs based on the car model you choose for your trip. Your choice of the car depends on the number of people you want to travel with and the style and comfort you desire. However, do not make the mistake of assuming that smaller cars are always cheaper. Sometimes, especially if multiple people are sharing the costs, bigger and spacious cars can be a rather cost effective option.
Find a Company That Offers Unlimited Mileage
If you are going on a longer trip or plan to visit the local areas, you need to choose a car hire company that can provide you with unlimited mileage so that your car costs will remain constant at a flat rate rather than fluctuating based on the distance driven.
The best way to find a cheaper car hire is to rent a car after considering all of your other alternatives and choosing the best deal in the end. Some companies also offer special car hire packages for their customers and that may also be a good choice for you if you are in need of multiple services.
Sources:
http://traveltips.usatoday.com/cheap-rental-car-deals-13311.html
http://www.moneysavingexpert.com/travel/cheap-car-hire
http://www.thisismoney.co.uk/money/holidays/article-1615037/Car-hire-advice-How-cheapest-holiday-car-rental.html